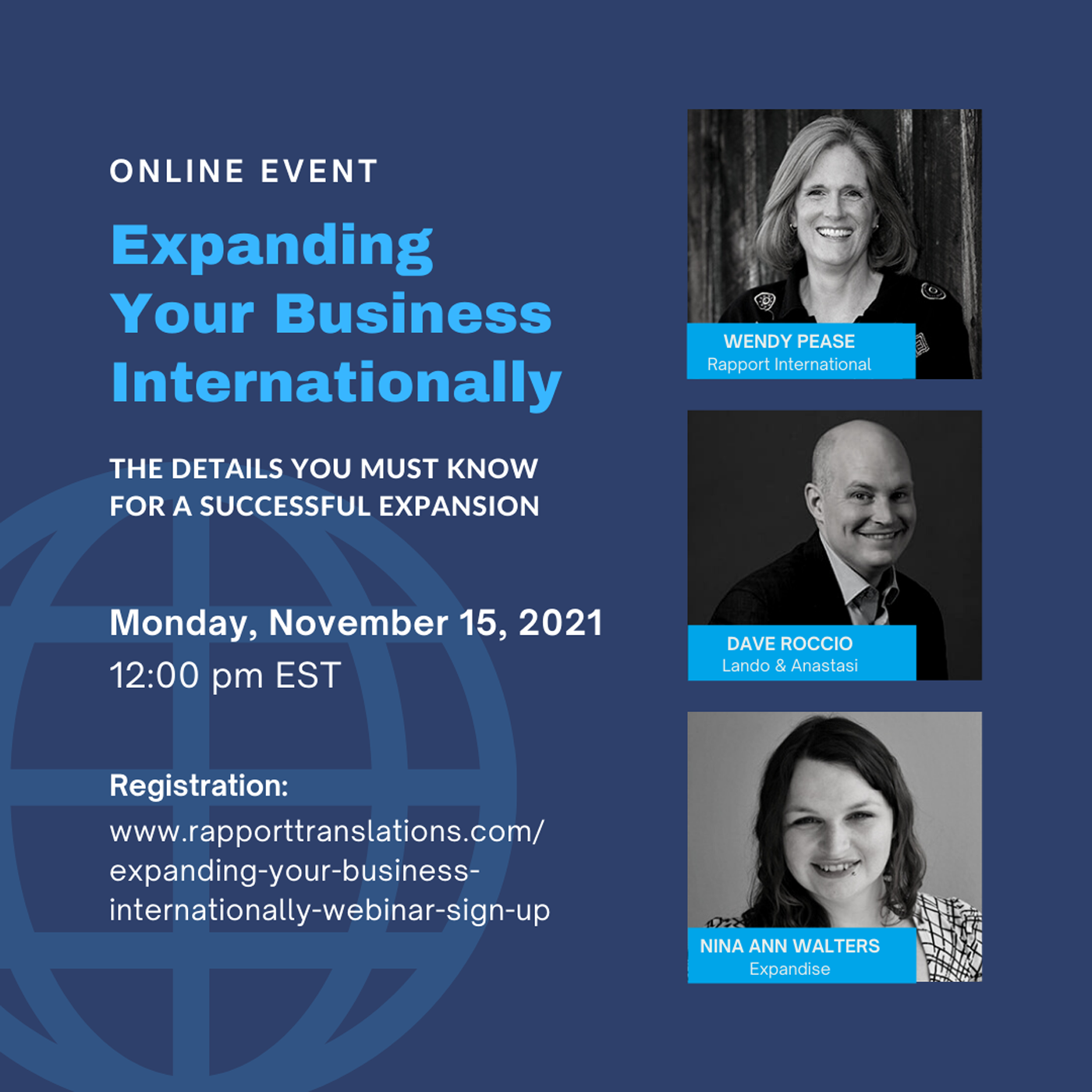 In this week's episode we share a recording of a recent webinar "Expanding Your Business Internationally." 
When expanding a company internationally, there are some obvious things that everyone has on their to-do list, such as arranging logistics and hiring new staff. 
Behind these obvious checklist items, there is a long list of smaller tasks that are easily forgotten during internationalization. The implementation of these tasks can make or break the success of an expansion.
Presented by:
IP attorney, David M. Roccio (droccio@lalaw.com) who presents the information necessary to make well-informed decisions with respect to protecting your innovations outside your home country and avoiding potential pitfalls of unfamiliar patent laws. - https://www.linkedin.com/in/davidroccio/                                            
International expansion expert and previous guest of The Global Marketing Show (show #24), Nina Ann Walters(nina@expandise.com), highlights some of the small things you can do that will have a big impact on your international success. - https://www.linkedin.com/in/ninaannwalters/ 
Our host and translation expert Wendy Pease (wmpease@rapportintl.com), who discusses how to avoid the potential traps of machine translation and optimize international growth through high-quality, culturally adapted content and translations that connect you to your target audience. - https://www.linkedin.com/in/wendypease/
And moderated by Bill Kenney (bill@meetroi.com), Owner of Meet, founder of Soft Land Partners and past Global Marketing Show (show #6) guest. - https://www.linkedin.com/in/bkenney/                            
LINKS:
Soft Land Partners Export Readiness Checklist - https://softlandpartners.com/readiness-checklist/
Music: Fiddle-De-Dee by Shane Ivers - https://www.silvermansound.com